Vision Continuity is a Service-Disabled Veteran-Owned Small Business (SDVOSB) that provides continuity expertise to government and commercial clients. Our organization functions in multiple verticals and our code of ethics express our core values of serving, caring, and relationship building.
With nearly 20 years of experience providing IT and business consulting services to the federal government, the leadership team at Vision Continuity saw an opportunity to bring the "no-fail" continuity planning methodology, required by the military, to the private sector.
The company was formed during the COVID-19 global pandemic to serve the needs of both government and commercial clients across the nation. The scale of the impact caused by COVID-19 on government operations and traditional business was unprecedented. Many organizations found themselves woefully unprepared to deal with the consequences brought on by the pandemic. Consequences such as sporadic and long-term closures, technological challenges, staffing shortages, corporate culture challenges, and vendor and supply chain interruptions. Organizations that had done some continuity planning learned that their plans were insufficient at best, or nothing more than "paper-work drills," i.e. template-based plans that were only developed to pass an audit, and never tested for actual feasibility. Approximately one-third of U.S. small businesses that were open in January of 2020 were still closed in March of 2021.
Vision Continuity brings practical, mission-focused continuity planning to government and commercial clients to address these challenges and more to keep organizations running when unforeseen events would otherwise cripple operations.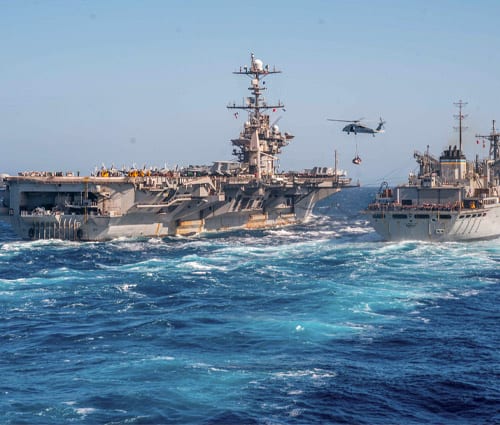 "A prudent person foresees danger and takes precautions. The simpleton goes blindly on and suffers the consequences." 
– King Solomon
Dan is an industry expert in the field of business continuity that is sought out by colleagues and business leaders for his knowledge of continuity planning and program implementation. He is recognized for his ability to balance the importance of policy with the reality of competing executive priorities to achieve viable capability and compliance.

Prior to starting Vision Continuity, Dan had the privilege of working in federal civil service as the enterprise continuity manager and information system contingency plan coordinator for the United States Department of Defense (DoD) and the US Navy's largest ocean transportation provider. It was during his tenure with the federal government that he recognized an opportunity to bring the unique continuity planning methodologies mandated by the military to other government agencies, and the private sector.

As a family man first, Dan enjoys spending time traveling with his wife and daughter. He has served on the Board of Directors for Just One Opportunity, a local Virginia Beach non-profit organization, for the past 10 years, and is a proud member of the Front Row Dads brotherhood.
"Plan ahead. It wasn't raining when Noah built the ark."
Richard Cushing, Archbishop of Boston (1944-1970)
David Goochee
Director, Leadership Development and Training 
 
David specializes in the use of psychometrics for advancing team development and has been leading teams and forming leaders for almost 15 years. He has a passion for leadership development and communication and spends most of his professional time developing resources and investing into high level teams. He works extensively in the field of elite communication and emotional intelligent leadership coming along side leaders in fortune 500 companies, elite military units and non-profit organizations. He is gifted at helping leaders and teams develop winning cultures that yield lasting results. 
When he's not facilitating workshops or investing in leaders he volunteers his time as the president of IEM, a global initiative focused on impoverished countries in eastern Africa. He received his M.A. in Practical Theology and Leadership from Regent University. He and his wife Hannah have 3 incredible children: Olivia, Norah and Levi.
To receive updates, news and information from Vision Continuity, please provide your contact information below.